Pros and Cons of Different Tennis Court Surfaces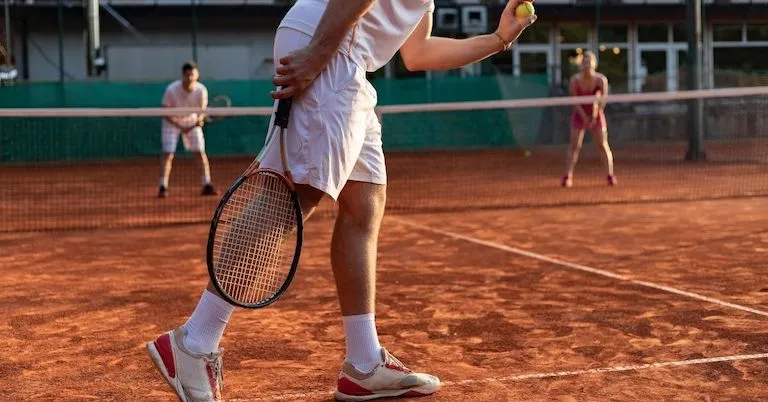 Choosing the tennis court surface material for your middle school, high school, college or sports club is one of the key decisions you need to make during a tennis court construction project. Whether you are building a new tennis court, resurfacing a worn-out floor, or converting your hard court to clay or synthetic grass court, you and the project team at need to understand the differences of each court surface option. Tennis can be played on almost any surface, but there are pros and cons for each floor. In this article, we will go through the differences when it comes to playability, costs, maintenance and durability. 
The tennis court surface you choose can make or break your project, since the overall construction costs are heavily dependent on the floor material. We highly recommend to get a cost estimate at an early stage by using our tennis court cost calculator. 
What tennis court surface material options are there?
Tennis' governing body recognizes carpet, sand, grass and hard courts. Each of these surfaces has numerous subclasses. That expands the possibilities to find exactly what you need. The downside is it broadens the search for materials when building or renovating a tennis court. Plastic, asphalt, different types of grass or a blend of various granules are just a few of the top-level decisions, which is why an individual consultation with experienced court builders and experts is strongly recommended at this point.
Most suppliers rely on robust court surfaces that guarantee a long service life and are, in most cases, easy to maintain. 
U.S. tennis courts most commonly feature a hard surface with an acrylic layer. In Europe, the clay court – also known as a sand or ash court – recognizable by the classic red color of brick dust, is the undisputed top choice. Internationally, most tournaments are held on clay. However, clay courts require professional maintenance and a great deal of effort, so clay is not always the best solution. 
Most recreational tennis players play on hard courts. Concrete courts are the most common at public facilities or municipal multi-sport facilities. For indoor tennis courts, the main surfaces are hard courts or carpeting. Velour-covered carpets are increasingly used for the court surfaces because they are less costly to renovate and maintain. 
Grass is spreading in some places for both indoor and outdoor tennis courts. On the other hand, synthetic boards are enjoying a steady rise in popularity for all-weather courts or as a mobile solution.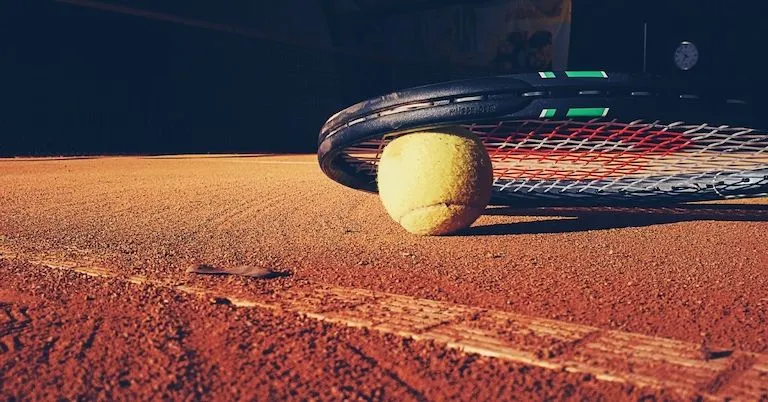 Tennis court surface types
Hard Court Surfaces | Acrylic
Hard courts are the most common tennis courts in the US and have been installed all across the country. Hard courts are built on a concrete or asphalt base and, in most cases, consist of a 100% acrylic color coating. Tennis courts with an acrylic surface are low maintenance and usually require little upkeep. They can also be used as multifunction surfaces. Acrylic dries quickly and is suitable for both outdoor and indoor courts.
Clay Tennis Court Surfaces
Clay courts are often called "soft courts."  They allow for slower play and, therefore, long rallies. They are popular in Europe, and can be found in the eastern and southeastern US.
The surface of clay tennis courts consists of either gravel and some kind of binder, or a mixture of mud and sand. They are laid on a compacted stone base and a subgrade. 
Clay courts are quite high maintenance. They must be swept off after each game and usually watered several times a day. Among their advantages  are that they dry very quickly and facilitate slower pace of play. Overall, the high maintenance and upkeep costs tend to dissuade facility managers from building clay courts.
Grass Tennis Court Surfaces | Natural grass and Artificial Turf
Natural grass tennis courts are rarely built because of the high maintenance requirements and the wear and tear they experience during the playing season. 
A tennis court made of artificial grass is usually filled with sand, which raises the blades of artificial grass and thus provides a suitable playing surface. 
Both types of turf allow for a very fast game with low ball bounce. Due to the high maintenance requirements, hardly any natural grass courts are built. Depending on players and tournaments that will use a tennis center, an artificial turf system may make sense. If that's the case, facility managers should thoroughly explore and understand the pros, cons and cost of artificial turf; and be able to clearly state why they want this surface instead of a hard or clay court.
Modular Tennis Court Surfaces | Interlocking Plastic Tiles
Modular tennis court surfaces are usually made of interlocking plastic tiles, and are a subset of hard courts. Many manufacturers and installers offer a range of options for modular court systems. 
Like a standard hard court, modular courts are built on a concrete or asphalt layer. The tiles are then placed over the base.  Also like hard courts, the color scheme of a modular court can be freely designed. 
These surfaces are very expensive, and are best suited for temporary, single-event uses: for example, a tournament or clinic that requires extra court space or is being held in a non-tennis stadium or arena. 
For permanent use, acrylic hard courts are a much better alternative, given their price and ease of maintenance.
Tennis court surface comparison chart
Due to the variety of tennis court surface options, it is not always straightforward to decide which floor surface is the best fit for your sports facility, your budget, and the preferences of the main users that will play on the tennis court.
We've done our best to aggregate all the different considerations from cost and playability factors to functionality and customization options of the tennis surface. 
COSTS

Hard court

Clay court

Synthetic

Grass

Modular
| PLAYABILITY | Hard court | Clay court | Synthetic | Grass | Modular |
| --- | --- | --- | --- | --- | --- |
| | | | | | |
| | | | | | |
| | | | | | |
| | | | | | |
| | | | | | |
| FUNCTIONALITY | Hard court | Clay court | Synthetic | Grass | Modular |
| --- | --- | --- | --- | --- | --- |
| | | | | | |
| | | | | | |
| | | | | | |
* Fast dry clay courts dry off quickly, but natural clay courts drain and dry off slowly 
| CUSTOMIZATION | Hard court | Clay court | Synthetic | Grass | Modular |
| --- | --- | --- | --- | --- | --- |
| | | | | | |
| | | | | | |
Calculate the cost of your tennis court early
If you are reading this text, it's likely you've had to absorb a lot of information in a short period of time about tennis court surface options.
Choosing the right surface for your sports facility depends on many factors, of which, the cost is one. However, it is not necessarily the most important one. Take your time to study all the factors that we have talked about above and when you are ready, get an estimate of your tennis court construction project by using our tennis court cost calculator.