IES Sports Lighting Standards: Guide for Facility Managers and Operators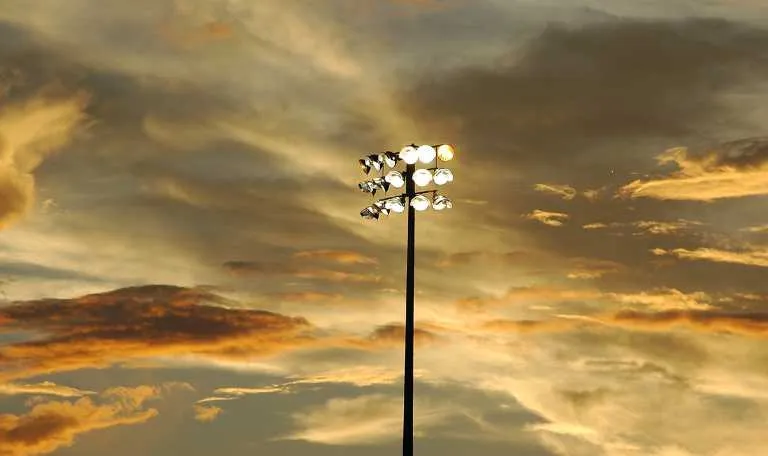 When it comes to sports lighting, the stakes are high. Whether you're a facility manager at a major stadium, an athletic director at a local college, or a procurement manager for a municipality, you know that lighting can make or break the game—both for players and spectators. That's where the Illuminating Engineering Society (IES) comes into play. In this article, we'll delve into the nitty-gritty of IES sports lighting standards and why they're the gold standard in the industry.
If you are planning to install or retrofit an LED sports lighting system at your sports facility, try our sports lighting cost calculator to get a cost estimate in a matter of minutes.
The Role of IES in Sports Lighting
The Illuminating Engineering Society (IES) is more than just another industry group; it's the leading authority on lighting standards in North America. With a focus on quality, safety, and efficiency, IES guidelines serve as the go-to resource for anyone involved in sports facility management.
Why Adhere to IES Sports Lighting Standards?
Safety and visibility are paramount in sports, and poor lighting can compromise both. But it's not just about avoiding trips and falls; it's also about creating an optimal viewing experience, especially for televised events. Moreover, adhering to IES standards can help you navigate the maze of legal requirements and local building codes, saving you from potential headaches down the line.
Key IES Sports Lighting Standards
Illuminance Levels
Different sports have different lighting needs. Whether it's a high-stakes football game or a local baseball match, IES provides specific guidelines on the amount of light required for each type of sport and level of play.
The term "foot-candles" (fc) is a unit of measurement for illuminance, which quantifies the amount of light falling onto a surface. One foot-candle is defined as the illuminance on a one-square-foot surface from a uniform source of light that is one foot away. In other words, it represents how bright the light appears to be when you're standing or playing on the surface in question.
IES Sports lighting standards per sport and competition level
| Sport / Venue | Setting | Training/Rec | High School | Collegiate |
| --- | --- | --- | --- | --- |
| | | | | |
| | | | | |
| | | | | |
| | | | | |
| | | | | |
| | | | | |
| | | | | |
| | | | | |
| | | | | |
| | | | | |
| | | | | |
| | | | | |
| | | | | |
| | | | | |
| | | | | |
| Gymnasium / Indoor Sports | | | | |
Uniformity Ratios
Imagine a baseball player losing sight of a fly ball due to inconsistent lighting. Uniformity ratios are all about preventing such scenarios by ensuring even light distribution across the playing field.
The ratios represent the maximum to minimum illuminance levels on the playing surface. For example, a uniformity ratio of 2:1 means that the brightest spot on the field is twice as bright as the dimmest spot. A lower ratio like 1.5:1 indicates a more uniform light distribution, meaning the difference between the brightest and dimmest areas is smaller.
IES Sports lighting standards: Uniformity ratio per sport & competition level
| Sport / Venue | Training/Rec | High School | Collegiate |
| --- | --- | --- | --- |
| | | | |
| | | | |
| | | | |
| | | | |
| | | | |
| | | | |
| | | | |
| | | | |
| | | | |
| | | | |
| Gymnasium / Indoor Sports | | | |
Glare Control
Glare can be a nuisance for players and a deal-breaker for spectators. IES standards offer actionable insights on how to minimize glare through fixture placement and angling.
Here are some general guidelines for glare control in various sports settings:
Baseball, Softball: Use fixtures with shields or visors to direct light away from players' and spectators' eyes.
Football, Soccer, Field Hockey, Lacrosse: Employ fixtures with precise optical control to focus light on the field and minimize spill light.
Tennis, Pickleball: Utilize indirect lighting techniques or fixtures with anti-glare shields.
Basketball, Gymnasium Sports: Opt for fixtures with diffusers or lenses that distribute light evenly and reduce hot spots.
Ice Hockey: Given the reflective nature of ice, opt for fixtures with a lower mounting height to reduce glare.
Natatorium (Swimming): Use indirect lighting or luminaires with diffusers to minimize glare on the water surface.
Horse Arena: Employ fixtures with shields and aim them carefully to avoid glare affecting both riders and horses.
Padel: Use fixtures with anti-glare shields and consider the height and angle of the lighting to minimize glare for players.
Color Rendering Index (CRI)
CRI isn't just a fancy term; it's crucial for accurately portraying colors, be it the green of a football field or the vibrant hues of team jerseys.
Higher CRI values are particularly important for professional-level sports, where accurate color perception can impact gameplay and where high-quality broadcasting is often a requirement. For training and recreational levels, a slightly lower CRI may be acceptable, but a higher CRI is generally better for all levels of play.
IES Sports lighting standards: CRI per sport & competition level
| Sport / Venue | Training/Rec | High School | Collegiate |
| --- | --- | --- | --- |
| | | | |
| | | | |
| | | | |
| | | | |
| | | | |
| | | | |
| | | | |
| | | | |
| | | | |
| | | | |
| Gymnasium / Indoor Sports | | | |
Energy Efficiency
In today's eco-conscious world, energy efficiency is more than a buzzword—it's a necessity. IES guidelines often include recommendations for energy-efficient lighting solutions, helping you go green while saving some green.
LED Technology: LEDs are recommended for their energy savings and long lifespan.
Lighting Controls: Use of dimmers, motion sensors, and timers can reduce energy use.
Optical Design: Efficient design helps direct light where needed, reducing wattage requirements.
Daylight Harvesting: For indoor facilities with natural light, systems that adjust artificial lighting based on available daylight are recommended.
Maintenance and Monitoring: Regular upkeep and system monitoring can maintain efficiency and reduce long-term costs.
Compliance with Energy Codes: IES often refers to energy codes like ASHRAE 90.1 and IECC as benchmarks for energy-efficient design.
Practical Application: How to Meet IES Standards
Achieving compliance with IES standards involves a multi-step, customized approach. The first step is to conduct a detailed evaluation of your existing lighting infrastructure to identify its strengths and weaknesses. Once this assessment is complete, the next crucial step is to consult with lighting experts. These professionals can provide specialized advice and design solutions that are specifically tailored to meet the unique requirements of your facility. This ensures that you not only meet IES standards but also optimize energy efficiency and performance.
LED Sports Lighting Companies
Starting a dialogue with LED sports lighting companies while evaluating different providers is a smart move. These firms have deep expertise in the latest LED technologies, energy savings, and installation intricacies. Early engagement allows facilities to discern the unique strengths of each company, facilitating a well-informed decision. Moreover, proactive discussions can result in customized solutions that align perfectly with a facility's requirements. Therefore, to ensure a thorough evaluation and maximize the advantages of LED sports lighting, it's crucial to involve these specialists early in the process.
Pro tip: If you are currently looking for a reliable and knowledgeable sports lighting vendor, try our sports lighting partner finder and get connected with suitable lighting partners. 
While LED lighting technology often comes with higher upfront costs compared to traditional options like HID or metal halide lighting, it's essential to consider the bigger financial picture. The initial investment in LED fixtures may be steeper, but the long-term benefits often outweigh these costs. Thanks to the significant energy savings—sometimes up to 80% less energy consumption compared to traditional lighting systems—operational costs are drastically reduced.
Additionally, LEDs have a longer lifespan and require less frequent maintenance, further decreasing ongoing expenses. As a result, the initial investment in LED technology typically pays for itself within a relatively short period, often inside five years. By focusing on the total cost of ownership rather than just the initial purchase price, you'll find that LED lighting is not only a sustainable choice but also a financially sound one.
Get a customized cost estimate for your lighting project by using our LED sports lighting cost calculator.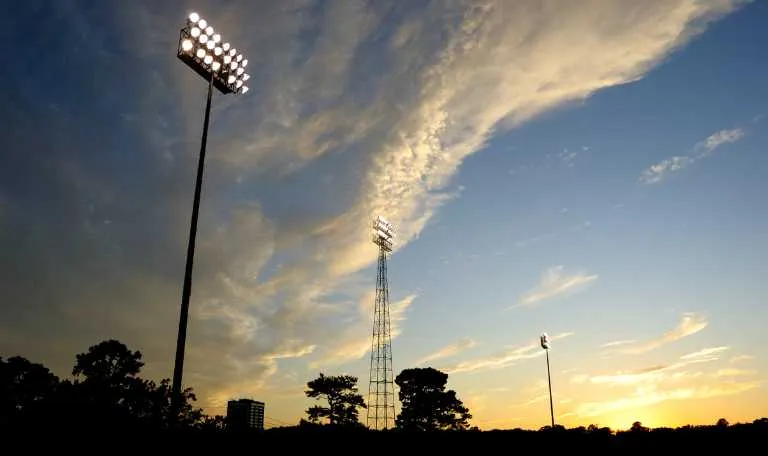 Selecting a vendor that adheres to IES standards is crucial for your lighting project's success. Focus on a few key areas:
Track Record – Choose a supplier with proven experience in delivering IES-compliant lighting solutions, especially for your type of facility.
Product Compliance – Ensure the vendor offers products that meet IES standards and ask for documentation to prove it.
Custom Solutions – Look for a vendor willing to assess your specific needs and offer tailored solutions, along with ROI calculations.
After-Sales Support – Consider the warranty and maintenance services offered, as these can indicate the vendor's commitment to long-term quality and compliance with IES standards.
Read more:  Top 15 Sports Lighting Companies in the US
In conclusion, adhering to IES standards for your sports lighting project is not just a matter of compliance but also a strategic investment in long-term performance and cost-efficiency. From the initial assessment to vendor selection and ROI calculations, each step is crucial in ensuring that your facility meets industry best practices. By focusing on these key areas, you're setting the stage for a lighting system that enhances player performance, improves spectator experience, and stands the test of time.
Additionally, it's worth noting that the landscape of lighting technology is continually evolving. Staying updated with the latest IES guidelines and technological advancements can offer further opportunities for energy savings and operational efficiencies. This proactive approach not only ensures ongoing compliance but also positions your facility as a leader in sustainable and high-performance sports lighting.
Get a tailored cost estimate for your LED sports lighting system installation or retrofit project by using our online calculator.