Grants and Funding Options for Tennis Court Construction and LED lighting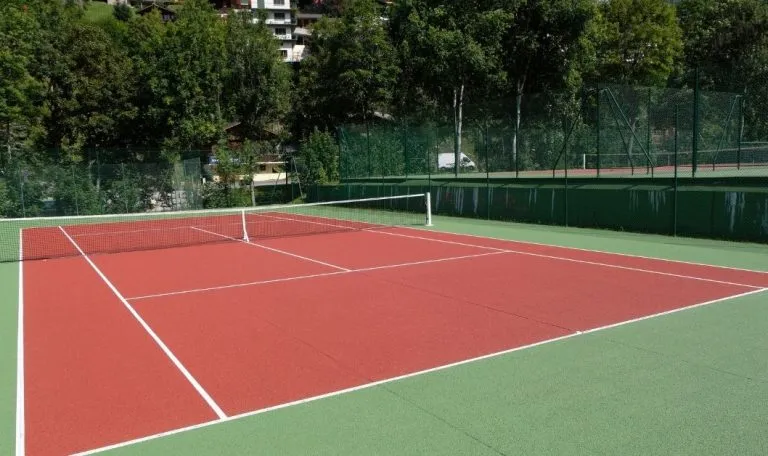 As the world continues to deal with the COVID-19 pandemic, the discussion around how to play sports safely to mitigate the spread of the virus is still relevant. While team sports like basketball, football, baseball, and soccer have to deal with many participants in a narrow area, tennis has the built-in advantage of having its players already competing in a socially distant manner. As a result, the excitement around tennis, and the demand for expanding resources for players has not dwindled.
In the United States, the premier organization for tennis has a few different ways to help schools and facilities with their court construction/refurbishment projects.
US Tennis Association Grants and Funding Assistance
The United States Tennis Association, or USTA, is very transparent about the several different methods they have for aiding schools or facilities on a grassroots level. The organization's grant funding process has been halted due to budget cuts and the pandemic, but their contributions historically have been generous.
For example, charter schools that are nonprofits or LEA(Local Education Agencies) can be eligible for grants in the range of $5,000 to $100,000 from the USTA for tennis-related construction. The USTA requires that charter school courts also remain open to the general public as well so that the benefit of the project can extend to the community as a whole. 
Additionally, depending on the type of work needed, the USTA can provide partially or fully subsidized assistance for a project. For example, if an existing facility needs basic improvements, such as fixing a court's backboards, fencing, or windscreens, the association can contribute up to 50% of the bill(or a maximum of $5,000). The USTA will actually in some cases cover the full cost of painting permanent 36' and 60' tennis lines, at a maximum threshold of $5,000 as well.
The organization is also present to help rebuild courts from scratch. New construction or an intensive existing facility reconstruction of 36', 60' and 78' foot courts can be subsidized with a maximum of $100,000 from the USTA. This falls in line with the guidelines they have for their other types of work, which top out at contributing no more than 50% of the total cost. If the facility wants to build or completely renovate 12 or more courts, the $100,000 maximum contribution will kick in.
The process starts with the project submitting their need for financial assistance to the USTA. Within a few days, the project is contacted to have a discussion about the scope of work needed. The association will also review the job to make sure it complies with player safety, and construction standards, among other factors. USTA National will review the grant, request input from its local representatives who surveyed the project and respond within a month. Shortly after that time frame, funding is announced and released as the work is being done.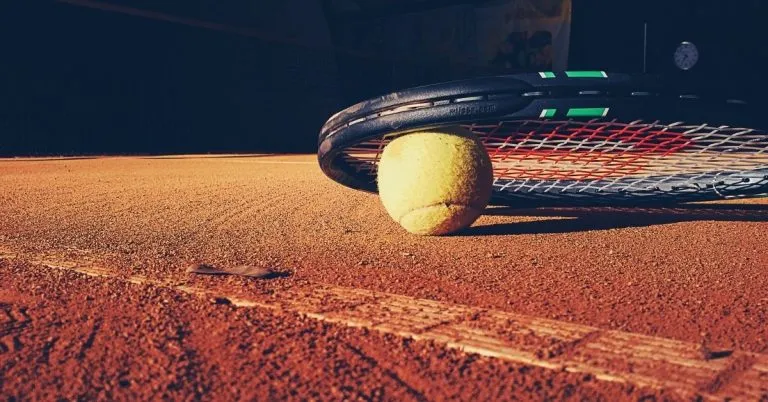 Other US Tennis Association Services
In addition to donating money to schools and facilities for construction purposes, the USTA also provides additional valuable services relating to court construction. Professional consultants from the USTA staff can provide guidance on budget forecasting, business plan review, and highlight operational needs for a project. They can also help assess issues including but not limited to playing surface wear and tear, lighting, construction cost-saving methods, and drainage plans. Consultations can even include digital infrastructure upgrades, such as creating programs to help keep track of financial transactions, manage court bookings, and to promote the facility with e-mail marketing to potential consumers.
The best thing about the consultative services is that they are free to the project, whereas alternative advice may cost an exorbitant amount of money. The estimated value for two technical reviews of a project is $3,275 as it relates to advocacy/programming with technical services. An artistic rendering-focused consultation by a USTA professional has an approximately $10,000 value, for a review of 12 or more courts in a complex. These would seem to be worthwhile options for projects that are on a strict budget.
Consult a Tennis Court Lighting Company
Before applying for tennis court lighting grants, it's essential to consult with sports lighting companies. These experts have a comprehensive understanding of the latest lighting technologies, installation expenses, and potential energy savings. By collaborating with them, tennis facilities can secure precise estimates and solutions that meet grant criteria. Additionally, these professionals can highlight the long-term advantages of particular lighting systems, enhancing the strength of grant applications. Therefore, to maximize the chances of securing funding, facilities should first connect with sports lighting specialists.
Pro tip: If you are currently looking for a reliable and knowledgeable sports lighting vendor, try our sports lighting partner finder and get connected with suitable lighting partners. 
Alternative Tennis Grants and Funding Options
Even though it would make sense to go straight to the tennis experts in the USTA to receive grants and advice on how to optimize a project, there is another option to consider as well. The Land and Water Conservation Fund(LWCF) is another organization that has become a resource for funding outdoor projects, including, but not limited to the construction of tennis courts.
All 50 states can receive money from the LWCF if they are up to date with their Statewide Comprehensive Outdoor Recreation Plan(SCORP). Each state has different rules when it comes to applying for a grant, but the two main types offered are the Traditional/Formula State grant and the Competitive State grant. Once states receive money from the LWCF, they look to disburse that funding based on the types of initiatives they have communicated in their SCORP. If a project's scope and goal match up well with the state's reasoning to receive that funding, it stands a better chance of being awarded financial assistance.
In order for a project to start the application process, they must contact their LWSF state representative. Entities that are eligible to apply for assistance are cities, towns, countries, Native American tribes, regional park authorities, and state agencies. 
Calculate the costs of your Tennis Court or Lighting installation project at an early stage
Before you apply for tennis court construction or LED sports lighting grants it is a good idea to get an idea of how much your project will cost overall. In fact, this is an essential piece of information as with some grants the project will have to match the grant or financial support offered. 
Read more in our complete guides: 
If you feel like you have had enough of reading already, you can skip the guides and use our cost calculators directly: