Grants for new lighting systems at baseball diamonds and football fields
Lighting system installations or upgrades are significant investments for a sports facility. In terms of cost and importance, they are comparable to the playing surface itself. Because they can add so much to the facility – expanded hours, improved player experience and safety, enhanced fan experience, better social and community relations, access to video streaming and broadcasting – they should be viewed as investments, not expenses.
Still, the costs are real and may seem prohibitive at the start of the planning process. Fortunately, many public and private entities recognize the value of modern lighting systems at sports facilities, from rec fields to professional stadiums. As a result, they offer grants, rebates, and tax credits that help reduce or soften the costs of installing an LED lighting system.
Our football field lighting cost calculator and baseball field lighting cost calculator is the best starting point to start investigating the total cost of the LED lighting project. Once you get the cost estimate you can study the incentives explained in this article to find out ways to reduce the overall costs. 
Financing options and pricing models for LED sports lighting systems
Sports facilities have different ways of pricing and financing a new LED sports lighting system. Obviously, within any one of the three options we'll introduce here are an almost unlimited number of variations and details that your finance team and lawyers will work out with the vendor. But understanding the main models will give you a good going-in idea of what might work best.
The first is to simply buy the lighting system outright as a capital expenditure. Of the three options, this will feel the most painful upfront. You'll make a down payment (probably in the vicinity of 50%), and there might be a few milestone-based installments along the way. But once you turn on the lights for the first time, you'll send over the final payment and they are all yours. 
Buying the system will have the highest short-term costs, but the overall cost of acquiring the system will be less because there will not be financing fees. However, the operational costs could start to add up here. Because you own the system outright, you'll be solely responsible for maintenance and repairs. Depending on what your staff is able to handle in-house, the maintenance contracts you sign with vendors and your insurance policies, the operational costs over the life of the system may balance out the lower costs of acquisition.
The second option is a long-term financing plan, which could take the form of a lease. If you have less money at the beginning of the project, or high costs elsewhere in the organization and the lighting system upgrade can't wait, you may find it a worthwhile trade-off to pay interest on a loan over the course of years. Or, you may forego ownership entirely and lease the system. Your facilities and lawyers, then, will need to figure out who actually owns what (e.g., will you own the poles but the vendor own the lighting fixtures themselves? Or will you only own the ground the poles go into?) and determine liability and responsibility from there.  
The third option will sound familiar from a lot of other companies, products and services, but maybe not for major facility upgrades: a subscription-model, or Lighting-as-a-Service (LaaS).
With LaaS, you'll make a monthly payment and you'll never own anything. But you also won't be responsible for anything other than using the lights whenever you need them.
LaaS providers handle everything from installation to regular maintenance. Need the lamps realigned before opening day or after a heavy storm? Call the provider. Fuse blow out? They're on it. Ready for a system upgrade as you approach the end of the subscription term? Not much different than upgrading your smartphone.
Of course, that level of service and the lack of any upfront cost means that the monthly subscription fee will be pretty high compared to how you may be amortizing the first two payment options. But when you start factoring in the reduced maintenance costs – parts and labor – over 8-10 years and the lack of disposal or upgrade costs at the end of that term, the differences start to level out. Plus, your accountants and investors may or may not be excited to hear that LaaS, because it's a monthly subscription for something you'll never own, is an operational cost and not a capital expense. 
Federal government incentives for LED sports lighting: 179 D Tax Deduction
LED lighting systems are energy efficient compared to earlier technologies. Given their emphasis on sustainability, the federal government has tax incentives for buildings that upgrade to LED lights.
The Section 179D deduction kicks in $.60 per square foot for a qualified building that reduces its energy usage by 25%. Obviously, there are a lot of details that go into that: Are you a qualified building? 25% measured…. how? Per square foot of…. what space? Do your Energy Star or LEED certifications count for anything? 
Accountants and tax lawyers live for those sorts of things, so as you're planning things out, make sure they explore the Section 179D deduction to see if it applies to you. 
You'll also need a certified professional engineer (PE) to sign off on a lot of the technical documentation that verifies your compliance. The vendors who install your lighting system will either have a PE on staff or be able to recommend one who can handle this sort of thing, but it's another item to have on your checklist ahead of time.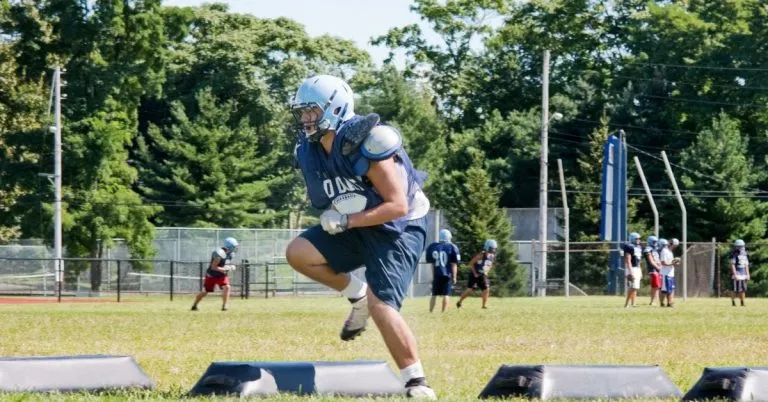 State government incentives
States are doing much the same thing as the federal government when it comes to incentivising energy efficiency and sustainability. Depending on what state you're in, there may be rebates or tax credits for reducing your overall energy expenditure via an LED lighting upgrade. 
Programs vary from state to state, so be sure to be aware of what factors your state finds most important in order to make an accurate projection of your costs.
Here are a few good sources to get you started:
Local government incentives
At the local level, municipal governments tend to work through the electric companies to offer energy efficiency incentives. Rebates are the most common form of local incentives. These generally take two forms, known as prescriptive and performance rebates. 
Prescriptive rebates may be offered for any building or company that upgrades its equipment to hit certain energy efficiency standards. For example, if a building switches all off its lighting fixtures to LEDs or has some on-site power generation capacity like solar panels, the electric company might give them a fixed amount per lighting fixture or megawatt of solar capacity. These programs help reduce the cost of the upgrade by front-loading the payment (or credit) to the facility. 
Performance rebates are based on the building's actual reduction in energy usage after the upgrade. A utility company might provide a rebate for any building that reduces their energy expenditure compared to the previous year, perhaps linking the amount of the rebate to the magnitude of the reduction. Or, the company can set a target for the building to meet based on its square footage or some local or industry standard, and then rebate a fixed amount for every month they hit that target.
Another way facilities can receive special benefits from utility companies is by offering to reduce their consumption during periods of peak demand. This helps lower the overall load on the power grid. LED lighting, given its higher efficiency and greater flexibility, lets facilities keep the lights on longer while still operating at less than 100%. That may be enough to put your sports facility in the power company's good graces.
LED lighting grants for schools
LED sports lighting systems free up money that organizations and institutions can use elsewhere in their operations. This is a major selling point for any sports facility, but particularly for schools. Tax payers, tuition payers and donors don't want to see their money going to basic operational costs – they want that money to go to the students. Consequently, public and private organizations provide grants for LED lighting systems because of the positive long-term impact they have on a school's balance sheet.
These grants may be specific to LED lighting systems, or they may apply to any energy efficiency or sustainability upgrade. Take the time to research local, state and national institutions and governments to see what they offer schools. 
And as you're researching vendors for your lighting system, inquire about anything they offer. It's good business for them to cut schools some financial slack: there may be tax incentives to apply to them as suppliers, they may be looking to build goodwill with the community and government, or they may see it as a selling point over their competitors. You won't know until you ask!
Here are a few useful links to get you started: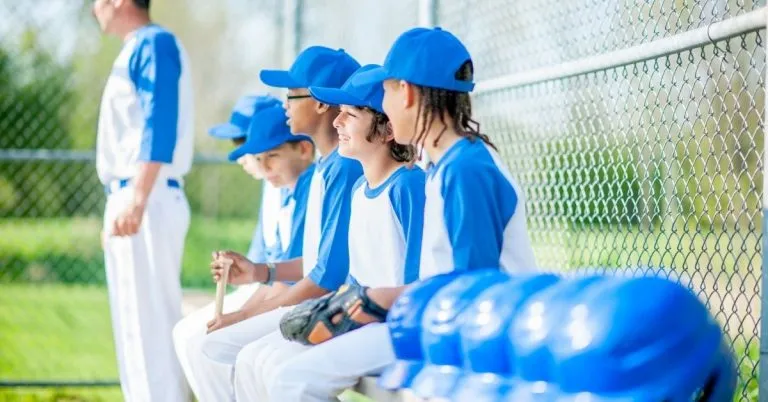 Football & Baseball Grassroots Programs and Foundations
A new lighting system around a football field or baseball diamond means more kids can play those sports for more hours each week. That's great for the young players and great for the sports. People tend to be fans of the sports they played when they were young, and the pro leagues are going to need players in 15-20 years. To help their communities and their sports, Major League Baseball and the National Football League both offer grants for lighting system upgrades through their respective foundations. 
Here are a few things to know about how the MLB Youth Development Foundation and NFL Grassroots Programs support organizations that are fundraising for lighting system upgrades.
1. Major League Baseball Youth Development Foundation grants
Here a few things to know before you apply for a Youth Development Foundation grant to help pay for new lights at your diamond.
First, these lighting grants help cover the cost – they won't cover the whole thing. In past years, the average grant was about $40,000, which can be about 15% of the cost of buying and installing a new lighting system. 
Moreover, the Foundation will only award grants to programs that already have the majority of their funding in place. They'll help you finish the job, not get started. Or, in baseball terms, you need to have runners in scoring position before they'll step up to the plate.
Second, since these grants are from the Youth Development Foundation, groups applying for them must focus on athletes under age 20. The Foundation will prioritize organizations that bring baseball to underserved communities, minorities, and girls. These grants are not for college summer leagues or single-A teams, for example.
Finally, the organization needs to be, well, organized. Very well organized. MLB Youth Development Foundation wants to send their money where they can be sure it will build the sport for the future. They are looking for leagues, teams or facilities with a record of innovative community programming; stable management; financial sustainability; and programs that go "beyond baseball," to help young athletes in all aspects of their lives.
2. NFL Foundation Grassroots Programs
To help build the sport and improve the communities where NFL teams play, the NFL Foundation Grassroots Programs offers two grants to improve community football facilities. The General Field Support grant is for capital projects other than the field surface, which includes facility lighting.
Here are the main things to know about applying for a General Field Support grant for a new lighting system:
The maximum amount of a General Field Support grant is $50,000, so while this will help a lot with the installation of a new lighting system, you'll need other revenue sources.

Organizations must meet several conditions to be eligible. These are some of the big ones: 

they must be a registered 501(c)3 non-profit or middle or high school with at least one full-time staff member; 

they must serve a low- to moderate-income area in an NFL Target Market;

have been in existence for at least 3 years, with a demonstrated record in development real estate or parks.

While not required, the NFL is particularly looking for groups that:

will use the money to upgrade poor or underutilized facilities;

actively use the facility they intend to upgrade;

have other grants or revenue lined up in the amount of the grant requested;

have active community partners such as the YMCA, local parks and recreations departments, and USA Football;

have a plan for the continuing maintenance and improvement of the facility;

and are aligned with USA Football's Football Development Model.
Installing new lights around a football field or baseball diamond is a costly undertaking, one that may seem out of reach for many communities and grassroots teams. Pro leagues like the NFL and MLB, along with many community organizations, offer lighting grants and other forms of support for organizations that want to keep kids on the field. 
Check out their websites for more details, and take a look at our other articles on fundraising resources to find some options that are right for you.
The financial plan for your lighting system upgrade develops step-by-step with the technical plan for lighting your facility. You don't want to design your ideal lighting system in a vacuum, and only then realize you can't afford it.
Our football field lighting cost calculator and baseball field lighting cost calculator is the best starting point. By entering your project specs to whatever level of detail you have available, we'll provide an estimate of the costs. 
From there, you can huddle up with your accountants to see how things like the federal tax deduction (Section 179D), state and local incentives and grants can all reduce that total. Once you have an idea of how much the gross cost will come down when you factor in these outside sources, you can explore the financing model that works best for you.