Temporary sports buildings: pros and cons, cost, and financing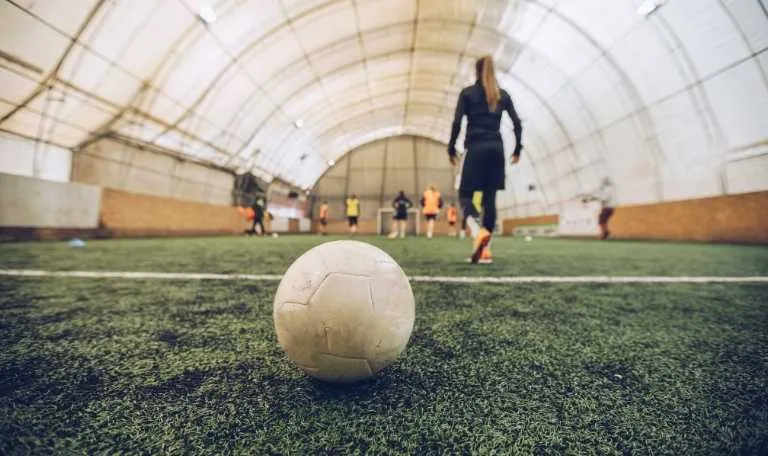 What are temporary sports buildings?
Temporary sports buildings are structures built on-site to create a covered area for various sporting activities. Sites needing temporary sports structures include schools, municipalities, and private businesses. The buildings can be erected relatively quickly, within days or weeks, and remain on-site for short or long term. These durable well-built structures offer a multi-purpose portable solution that can withstand all weather conditions. 
Why use a temporary sports building?
Temporary sports structures can be used for various reasons. It is not uncommon to use a temporary sports facility as an interim solution if an existing sports hall is under reconstruction or being rebuilt. Many high schools and colleges use them to extend the playing season (during winter) of their existing outdoor sports facilities. They are also cost-effective for establishments that do not have the funds for a permanent structure. Additionally, temporary sports buildings are the perfect solution when hosting a  sporting event that requires extra space for large popular events. They can also be used if a private business or school expect a high turnout for a particular event. The common theme is that temporary sports buildings allow users such as schools, municipalities, or private businesses to offer extra sporting options to the local community and beyond.
Types of temporary sports structures
Fabric Sports Structures
Another temporary sports hall option is to use a fabric structure. They are generally built using a  sturdy steel or aluminium frame and flame-resistant  PVC-vinyl fabric. The rigid fabric structure does need permanent fixtures and fittings, giving the feel of a traditional building. Installation, disassembly, and modification may require the input of expertise building professionals and a large storage space. The fabric's non-conductive properties control the temperature within the structure, allowing for a comfortable experience during intense heat or cold. Accessories such as extra lights, flooring, doors and insulation are options worth considering.
Air-inflated and air-supported structures
The sports air dome, also referred to as a sports bubble or sports dome, is an optimal solution when considering using an air-supported structure. These sports structures are made from tough, vinyl-coated polyester and provide an excellent covering for all sports activities. Their thick outer layer provides protection, longevity and durability against all weather conditions. The membrane and LED light systems used in modern sports bubbles also maintain low energy consumption levels. 
Air domes have a short assembly time frame as the mounting and dismounting can usually be performed in a couple of days. Once the construction is assembled, the air dome offers a unique sporting experience. The domes contain heat regulation and air circulation, giving the athletes a sense of comfort and control. 
If you are interested in estimateing how much it costs to install a sports air dome for your sports facility, you can try our sports dome cost calculator to ge ta customized cost estimate for your project.
Air-supported vs air-inflated: what is the difference?
It is reasonable to think that air-inflated and air support are semantically identical and mean the same thing. However, when choosing a temporary building based on an air system, it is essential to know the differences between them.
Air supported structure 
Air supported structures are buildings traditionally made of a single membrane reinforced fabric. A  compressor generating excessive air pressure is pumped into the structure to create its form. The air in the structure has slightly more air pressure than outside, enabling it to stabilize.   Most air-supported structures are vast oval or dome-shaped constructions used for considerably large projects. Doors and escape exits are necessary for these structures, and as a result, airlocks are needed to maintain the level pressure inside the air-supported structure. The air pressure can also be modified to adapt to different weather patterns, which along with a concrete beam along the dome, makes the air-supported bubbles highly weather resistant.
Air inflated structures
Air inflated structures are made of lightweight fabric skins that encase pressurized air, creating pre-tensioning stress throughout the structure. The pre-tensioning stress establishes the form of the structure plus stability and stiffness to withstand external loads. They can span medium-sized spaces but are known to be designed for specific purposes, such as inflatable slides or bouncy castles. Weights, anchors, and cables may be used to increase the stabilization of the pneumatic structure as extreme weather conditions can cause a degree of instability. They are portable and easily deflated and packed into a small volume. They do not need doors and are an all-in-one design.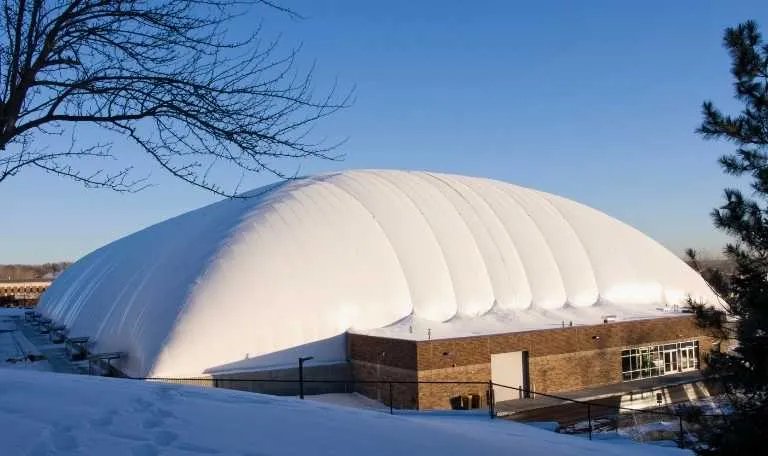 The advantages and disadvantages of sports air domes and fabric sports structures
While both structures share some principles and similarities, they also have very distinct differences and factors. The end-user must understand their needs and examine each structure's advantages and disadvantages before deciding which route to take.
Why you should choose a sports air dome for your sports facility
As outlined above, there are many advantages to opting for a sports air dome. If you do not have a considerable budget of over $10 million, the sports air dome is the smart choice for your sporting events. Also, if you are part of a school district or local sporting community looking for an all-year space for your teams and athletes, the air dome is the right option to take.
Another reason for employing a sports air dome includes local councils and municipalities looking to occupy space in parks and recreation areas. Finally, the air dome is an excellent solution for private businesses with a demand for indoor sports activities which can be monetized.
How to raise money for a sports dome construction project?
Although sports domes are a great option when considering temporary sports structures, there are some smart options if your budget does not cover all the expenses. 
One option is to contact a public funding program that can assess your situation and offer some advice and assistance. Agencies that can provide public funding include the UPARR program, Land and Water Conservation Fund and the EPA Brown / Greenfield Program. Private funding agencies such as the USA Track & Field Foundation is an option worth exploring.
Fundraising is another way to raise money for your air dome. If done locally without outside help, it is vital to get the whole community, from lawyers to marketing experts to students and parents, involved. A committee should take the reins of the project from start to finish. Using a professional fundraising company may also be a worthwhile exercise. Companies like The Giving Institute will have the contacts and expertise to help you reach your financial goals.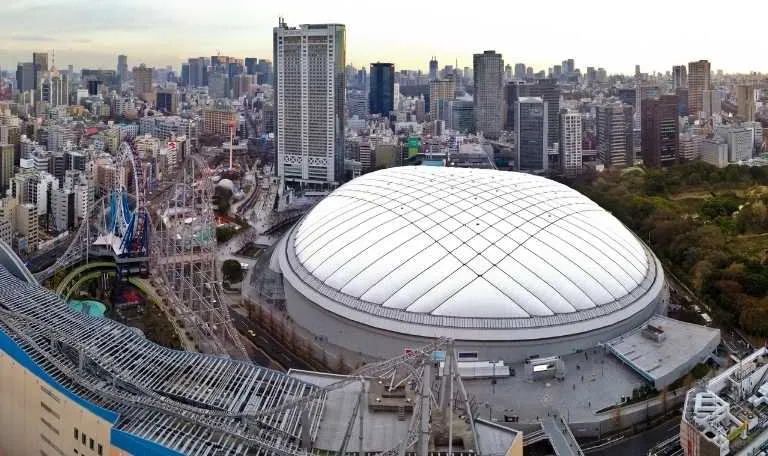 As we have seen, there are two main options when choosing to use a temporary sports building. Although both the fabric and air dome structures are solid options, overall, the sports air dome or bubble has the most benefits. It is quick to construct, relatively economical and can extend the sports season all year. Although the fabric structure is sturdy, it is expensive to install and takes more effort and time to dismantle, relocate and reinstall.

The sports dome cost does depend on the size of the site that needs to be covered. The air dome package, which includes the membrane, blowers and other accessories, typically costs somewhere between $25 to 50 per square foot. This price does not include site preparation, sports floor/surface, lighting system etc.

The easiest way to get an idea of the overall costs of your project is to use our sports dome cost calculator to get a customized cost estimate for your project.