Acoustifence® Noise Reducing Fences Installed at the New Poinsettia Park Pickleball Courts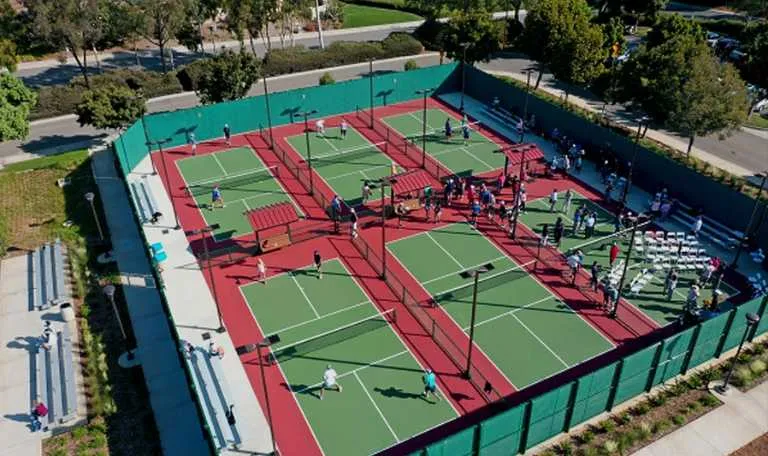 Acoustiblok, the Florida based company that specializes in noise reduction and sound isolation solutions, announced the installation of noise reducing fences (Acoustifence) around the pickleball courts at New Poinsettia Park in Carlsbad, CA. 
Racket sports like tennis, badminton, and table tennis produce unique sounds when the racket hits the ball. In pickleball, the paddle creates a "ping, ping" sound due to medium-sized, solid-faced paddles and a hard plastic perforated ball. The noise is louder, sharper, and higher-pitched than tennis.
Once installed, the president of the USA Pickleball Association Bill Booth conducted sound testing on the Acoustifence solution. The results were impressive. 
Without a sound curtain, readings around the pickleball court averaged 68 decibels (64.2-71.8 dB). With an Acoustifence sound curtain, the average dropped to 56.7 decibels (54.7-59.2 dB). This achieved an 11.3 dB reduction, representing over 50% less perceived sound by nearby homeowners.
Homeowners closest to the pickleball courts reported a significant reduction in sound with the Acoustifence material. Some even noted that they didn't realize games were being played. At times, ambient noise surpassed paddle noise.
Find out more about the Acoustifence solution for your pickleball court facility at acoustiblok.com