Grants for Ice Skating Rink Development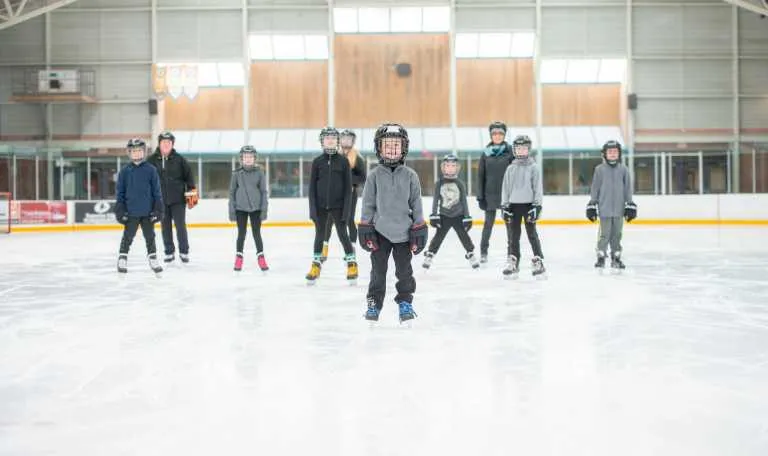 Ice skating is a beloved pastime for many, particularly during winter when frozen ponds and community ice rinks come to life. However, maintaining and operating these rinks can be costly, and many community organizations struggle to keep them open and accessible for all. 
Fortunately, various grants are available to support the creation and upkeep of community ice skating rinks. In this article, we will explore grant opportunities available to organizations seeking to bring the joy of ice skating to their local communities.
If you are planning to build an ice skating rink, try our ice rink cost calculator to get a customized cost estimate for your project.
Pro tip: Grant programs often ask for budgetary information, so it's a good idea to understand your project's total costs before applying for grants. Use our ice rink cost calculator to get a customized cost estimate for your project.
The Scotty Gomez Foundation
The first grant on our list centers on providing assistance and opportunities for disadvantaged children. If you plan on using hockey to provide a safe, healthy path for at-risk kids in your community, then you may be eligible for funding from The Scotty Gomez Foundation. 
Although there is no formal grant process, you do need to submit a detailed project overview to their foundation. This should include information on how you plan to use the rink, who will benefit from it, and provide evidence that your rink is a viable project.
More information: scottygomezfoundation.com/our-work/grantmaking/
The James Metzen Mighty Ducks Grant Program
Next, we have the James Metzen Might Ducks Grant Program which assists Minnesota communities in building and maintaining ice rinks. The main mission of this program is to eliminate the use of R-22 ice systems in local cities — to create a healthier and more sustainable environment. 
They most recently awarded $2,000,000 in funding to myriad communities across the Gopher State. You'll need to submit an application to be considered for their program. 
More information: mnsports.org/mighty-ducks-grant-program/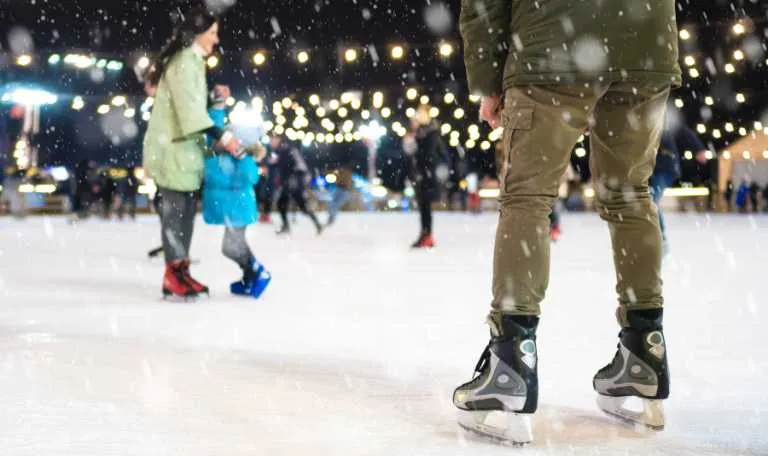 Other grants that may apply for ice skating rinks
UPARR program 
UPARR stands for Urban Parks and Recreation Recovery. The UPARR program is primarily geared toward economically disadvantaged communities. Your city may be eligible to receive financial and technical assistance for your recreational facility rehabilitation. 
More information nps.gov/uparr/
Land and Water Conservation Fund
Established in 1964, this federal fund offers state and local governments grants to purchase and develop recreational facilities, including parks and athletic fields. 
More information doi.gov/lwcf
EPA Brown / Greenfield Program 
To revitalize the land, the EPA awards grants for projects transforming brownfields for community use. Much of this work centers on athletic fields and facilities — including new construction ice rinks or updating obsolete facilities. 
More information epa.gov/brownfields/overview-epas-brownfields-program
USDA – Community Facilities Direct Loan & Grant Program
This program from the US department of agriculture provides affordable funding (grants and loans) to develop essential community facilities.
Often, these loans are awarded to sports and recreational facilities in rural areas. If your community is home to fewer than 20,000 residents, this could be the perfect solution for your ice rink funding. 
More information: rd.usda.gov/programs-services/community-facilities/community-facilities-direct-loan-grant-program
HUD – Community Development Block Grant Program (CDBG State)
Under the State CDBG Program, the government awards grants to smaller units of general local government. The aim is to develop and provide services to the most vulnerable in our communities. 
Grant funds can be used for various purposes, including constructing or rehabilitating public and recreational facilities and improvements. Since an ice rink creates a safe space for community building, the CDBG Program is a great opportunity for many projects. 
More information: hudexchange.info/programs/cdbg-state/state-cdbg-program-eligibility-requirements/
NPS – Outdoor Recreation Legacy Partnership Program
Financed through the Land and Water Conservation Fund,  ORLP is a nationally competitive program targeting grant assistance to help underserved urban communities.
The funds can be used to help cities with little access to publicly available outdoor recreation. If your city struggles to provide adequate recreational opportunities, this program could be a great way to get your ice rink off the ground. With the NPS-sponsored program, you can acquire and develop new and existing infrastructure – like fields and rinks. 
More information: nps.gov/subjects/lwcf/outdoor-recreation-legacy-partnership-grants-program.htm
Calculate the total costs of your ice rink construction project
As you can see, quite a few options are available to help finance and fund your new ice skating rink project. But no matter which you choose, you'll need to know the total cost of construction or repairs. 
That's why your crucial first step is to estimate the total cost of your project accurately. This allows you to determine how much grant money or loan funding you need and helps you narrow down which resources are most appropriate for your needs. 
To help with this process, we've created an easy-to-use ice rink cost calculator. Just input some basic information, and you'll get a comprehensive breakdown of the total costs for your project. 
Now, you can get the necessary resources to bring ice skating rinks to your town!