G-max and HIC: why sports field testing is essential for synthetic turf safety
For any sports club or athletic department, the number one goal is safety. Keeping players healthy while they are using our fields is paramount. Because, underneath the excitement of the game night, or the stress of operating a facility, it's the individuals on the field that matter most. It's the children playing their first game of soccer, or the teens running for a touchdown on Friday nights. Maintaining your field and keeping it in good working condition is vital to success. 
For synthetic turf fields, safety and surface testing go hand in hand. 
If you aren't familiar with Gmax and HIC testing, this article will walk you through the basics of what they are and why your facility should perform regular assessments. If you're wondering about costs, we'll also explore some of the specifics that contribute to the price of testing.
You can also try our artificial turf field maintenance cost calculator that provides you with a detailed cost breakdown of annual maintenance tasks for your sports field.
What is sports field testing?
We all know how far technology and science have come in the last several decades. Taking a look into the stands and seeing the hundreds of smartphones in spectators' hands is enough proof that this isn't your grandpa's sports world anymore. 
Just like the technology that is changing how we experience sports, the tech that goes into materials and equipment is changing rapidly as well. 
Enter: Gmax and HIC testing. 
Over the last decade or so, a renewed focus has been shifted to the toll sports have on the bodies of our youth. Now, facility owners and managers have an obligation to keep their surfaces safe for everyone who plays. This means consistent testing of the surface and the impact it has on knees, shoulders and heads. 
While the concepts of G-Max and HIC are similar, the data each offers does differ.
G-Max Testing
Considered the industry standard for years, G-Max testing uses a flat circular missile to measure bodily impact on the surface. By launching a projectile at the surface, technicians can measure the highest level of G (or impact) sustained when it comes in contact with the surface. 
The higher the number returned, the less force is absorbed by the surface.
Head Impact Criterion (HIC) Testing
HIC testing is a relatively new technique, but it is quickly gaining popularity in the sports community. Unlike the missile used in G-Max testing, HIC uses a rounded spherical disc to mimic the shape and impact of a human head.
With so much attention being paid to concussions and the long-term effects of head injuries, this new technology is an exciting step in lessening potential trauma.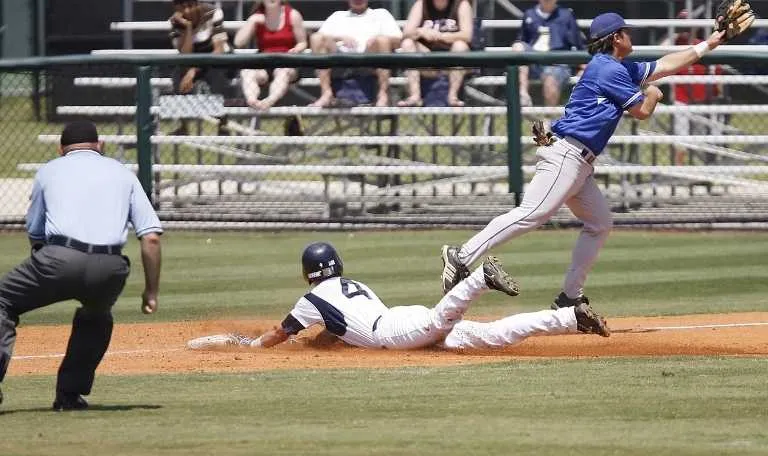 Why is impact testing so important?
First, let us say, G-Max and HIC testing isn't just a nice-to-have for your synthetic turf field. It's an imperative. 
Studies reveal that 21.5% of all head injuries suffered during sports activities were a result of an impact on the playing surface. Whether you're creating a field for a high school, middle school, or even a community center, you need to consider safety. 
When budgeting and planning a new complex, it can be difficult to plan for everything. However, a routine testing program should be a top priority. Test early, test often and keep your athletes as safe as possible.
Sports field testing standards and guidelines
So, if you're ready to start planning your testing strategy there are a few things you should consider. 
The first is always adhere to ASTM standards. The American Society for Testing and Materials has robust guidelines for measuring the effectiveness of your surface for absorbing impact. It's vital to consult a professional if you are unsure of the measurements you need to stay safe. An expert will consider the impact velocity and TMax score to determine whether work needs to be done. 
ASTM lays out the guidelines for their "free-fall drop test" here. The steps are involved and need to be carefully followed to ensure maximum accuracy. 
While the ASTM guidelines are great for setting a safe baseline, there are other guidelines to consider. Mapping impact scores across your entire playing field will help you identify problem areas and prioritize repairs. 
What does the score mean?
The scores generated from your G-max or HIC tests measure impact attenuation. The equipment used is designed to record the amount of force absorbed by the surface. It simulates the impact of a player or players when falling or landing on the surface. 
The higher the score, the higher the safety concern for that particular area. 
Ideally, a "safe" synthetic surface will return a G-Max value of 90 – 115. This number is based on natural surfaces and high-performing synthetic surfaces. When you begin to see numbers above the 115 threshold, it is time to plan for improvements.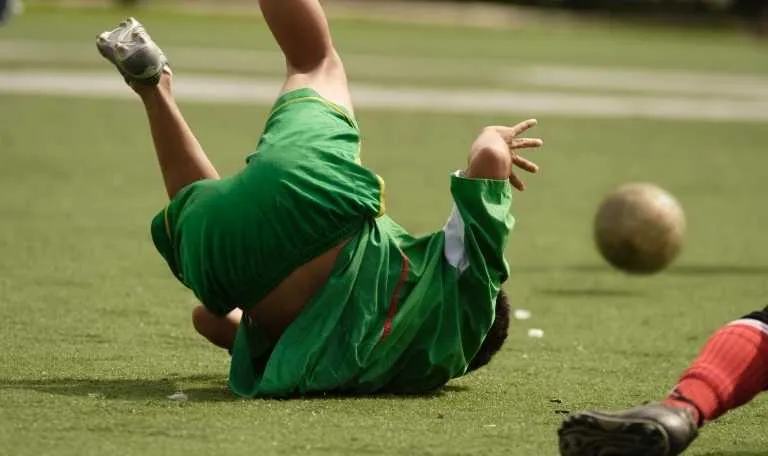 How to reduce injury risk on your synthetic turf sports field?
When you need to make changes to your field's surface to reduce injury, there are several options. Each come with their own set of requirements and costs. 
Replenish infill

Install shock pads under the turf surface

Resurface parts of the field

Resurface the whole field
The option you choose will depend on the level of degradation in your field. Consulting a professional will help you better understand the paths forward and will ensure you create a safe playing environment for your teams. 
How much does g-max testing cost?
If you are looking to conduct G-Max testing on your field, hiring a professional is the best way to ensure it is done right. Most partners conduct hundreds – if not thousands – of tests on sports fields each year. 
When outsourcing testing you can expect to pay less than $1,000 per test. Although the actual cost will vary depending on your geographic location, the price tag is nominal in comparison to the unmitigated risk of injury. Be sure to plan consistent testing in your yearly budget. 
Prefer to DIY your testing? 
Performing G-Max testing in-house is an option, however, it requires highly-specialized equipment and expertise. If you are purchasing testing equipment you can expect to pay upwards of $15,000. If you are testing frequently, and have the staff to support the venture, it may be more economical to buy. 
But be sure you know what you are doing. Gathering bad data won't help you keep your field safe. 
Importance of a professional turf field maintenance partner
Part of a routine turf field maintenance program includes impact attenuation testing. Signing up for a professional maintenance program will help you keep your field safe (and playing great). 
An expert partner will conduct consistent testing on your field's surface. They will share formal reports with the data they gather and explain the numbers they've recorded. By having this insight into the health of your synthetic surface, you can better and more accurately plan for repairs and replacements. 
In addition to testing, professional turf maintenance partners offer:
Regular maintenance 

Advanced maintenance

Repairs when needed

Refill replenishment to help absorption rates

Resurfacing when needed to improve safety
Routine maintenance is vital to safety. And finding the right professional partner to help your facility is an efficient and proven way to keep everyone happy.
Get a cost estimate for an annual turf field maintenance program
Want to know what annual maintenance program might cost your organization? Use our artificial turf field maintenance cost calculator and get an instant estimate. 
If you are ready to start vetting partners, we can also get you in touch with some of the leading turf field maintenance service companies in the United States.