Grants for artificial turf field installation and resurfacing for schools and communities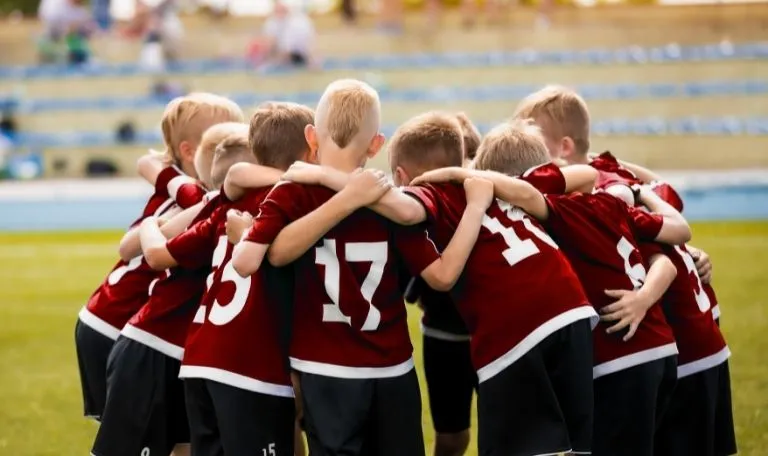 Let me guess… you are planning to install a new artificial turf field or want to resurface an existing one? If yes, you have come to the right place. In this article, we will try to make your life just a little bit easier by presenting you with grant and funding opportunities for turf field surfacing projects.
Turf field surfacing grant programs are offered by organizations in the public and private sectors. The availability of grant programs varies greatly across states. In some states, there are more funding programs offered by the state government, whereas, in other states funding for surfacing projects can be accessed only via private businesses and organizations. 
Pro tip: Before you start applying for grants, get a cost estimate for your turf field project. Oftentimes grant programs want to know the estimated cost of your project and may require that the applicant has secured funding up to a certain percentage of total costs. The easiest way to calculate the costs of your surfacing project is to use our artificial turf field cost calculator. Give it a try! 
Society for Nonprofits
Society for Nonprofits is a leading resource for nonprofit professionals and has been helping nonprofit leaders increase their knowledge and grow the capacity of their organizations for more than 30 years. The website hosts the Funding Alert database where non-profit leaders can find grant and funding opportunities from over 20 different categories.
When doing a quick search on the website and using the search filter "Sports" one can find a long list of sports-related grant opportunities. We browsed through the list with the intention to find grants for synthetic turf field construction, resurfacing, or maintenance.
A couple of grant opportunities caught our attention:
Local Initiatives Support Corporation
The Corporation has partnered with the NFL Foundation on the sports organization's Grassroots Program:

Field Surface Grants (grants of up to $250,000) are dedicated to installing & resurfacing school and community synthetic turf fields

Non-profits can also apply for the General Field Support Grants (up to $50,000) that are designed to help cover the costs of the installation & refurbishment of things around the playing field, such as bleachers, stands, irrigation, and lighting systems.

There are also a limited number of grants of up to $100.000 that are dedicated to funding the resurfacing of a community or school football field with natural grass or a sod surface.

Applicants must be community-based non-profit organizations or middle or high schools. Organizations must be located within an NFL target market and serve low-to-moderate-income areas.
Provides coaching, mentorship, and financial assistance to individuals, communities, and organizations with a focus on the sports of football and lacrosse. Applicants must be an educational institution or qualifying sports organization; have been in existence for two years or more and illustrate the need for funding or plans for growth.
We recommend highly keeping a close eye on the Funding Alert database for new opportunities. Read more about the service on their website: https://www.snpo.org/publications/fundingalert.php
We have also written a full article about artificial turf field financing which you can read here: 12 tips for financing your artificial turf field
NFL Foundation Grassroots Grant Program
The NFL Foundation Grassroots Program provides non-profit, neighborhood-based organizations with funding and technical assistance for the installation and rehabilitation of football fields.
The program provides grants of up to $250,000
Eligibility: applicant must be a non-profit organization or a public school (middle or high school)
Priority: Strong preference for projects that seek to 1) upgrade or rehabilitate existing facilities that are in poor condition and 2) can demonstrate a high level of use of the field.
Arizona Diamondbacks Foundation
Youth field program that supports youth development in the state of Arizona
Every year a new signature baseball or softball field is built leveraging funding from this program
Applicant must be a non-profit organization or have a tax-exempt status
The deadline for application is July 31st of each calendar year
More information: https://www.mlb.com/dbacks/community/foundation/field-building-program
Royals Charities – Royalty Fields Program
Royals Charities provides funding in the form of grants to improve or upgrade existing baseball or softball facilities
The grant program is open to non-profit organizations and local government entities with youth baseball or softball programs
Eligible states: Missouri, Kansas, Nebraska, Iowa, Oklahoma, and Arkansas
Funds may be used for new sod, infields, fencing, and dugouts
The average grant amount is $5,000 – $10,000 (applicant must have secured a certain amount of funding)
Get a cost estimate for budgeting
If you are in the financial planning & budgeting phase of your project, you need to get a clear understanding of the total project cost and how it is comprised at an early stage. 
This will not only help you when applying for funding, but also it will reduce the risk of the project cost estimate changing at a later stage because you forgot a detail or a cost item in the budgeting phase. 
You can also use the cost breakdown when comparing quotes from potential turf field surfacing contractors.