Musco Sports Lighting Company: Illuminating Excellence for Your Sports Facility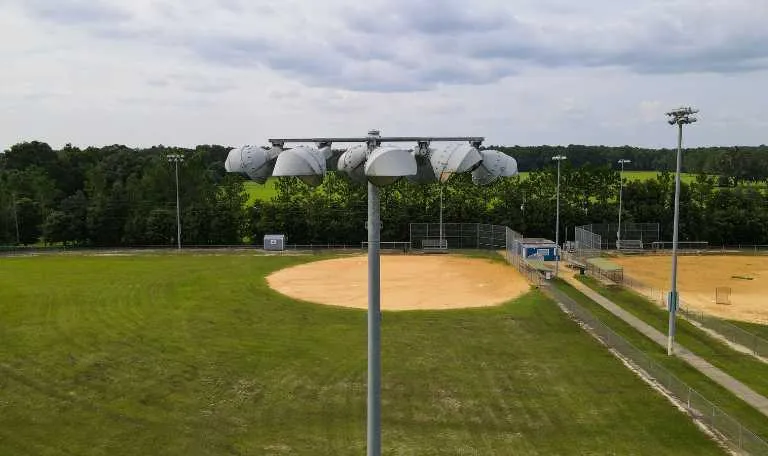 Musco Sports Lighting Company has cemented its position as a global leader in providing cutting-edge lighting solutions for sports facilities. In this article, we explore why Musco Sports Lighting Company stands out as the ideal partner. From innovative technology to comprehensive support, Musco's expertise and commitment to excellence ensure optimal performance, energy efficiency, and an exceptional sporting experience.
This informative guide is designed specifically for athletic directors, school board members, purchasers in municipalities, owners/CEOs, and other key decision makers involved in the planning and implementation of an LED sports lighting system. Whether you are considering a new installation or retrofitting your existing system, this article aims to provide valuable insights and guidance to help you choose the right sports lighting partner for your project.
If you are currently planning to install a new sports lighting system or retrofit an existing system with LEDs, try our sports lighting cost calculator to get a customized cost estimate in a matter of minutes.
Musco Sports Lighting Company History
Founded in 1976, Musco Sports Lighting Company has evolved from its humble beginnings to become a global powerhouse in sports lighting. With a strong focus on research and development, the company has continuously pushed the boundaries of lighting technology, revolutionizing the way sports venues are illuminated.
Musco Sports Lighting Company has established itself as an industry leader with decades of expertise in sports lighting. The company's commitment to excellence and continuous innovation has earned them a reputation for delivering top-notch lighting solutions. Through strategic partnerships and collaborations with sports organizations, Musco has become a trusted advisor, providing customized lighting solutions that enhance the game experience and surpass client expectations.
Here's a list of some of the organizations, sports leagues and associations with whom Musco Sports Lighting Company collaborates:
Babe Ruth League, Inc.

International Dark Sky

Little League Baseball & Softball

National Recreation and Park Association

National Interscholastic Athletic Administrators Association

National Junior College Athletic Association

US Soccer Foundation

National Collegiate Athletic Association

The Baseball Tomorrow Fund

Minor League Baseball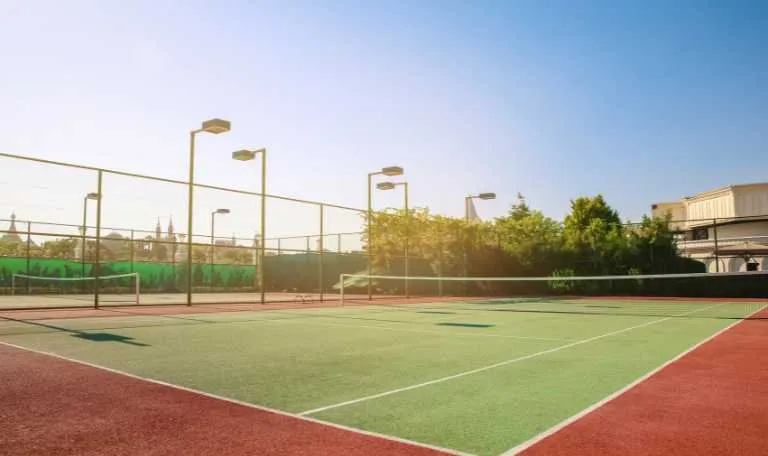 Musco Sports Lighting Company offers tailored solutions that meet the unique requirements of sports and large area floodlighting. They begin the process by asking the right questions to ensure optimal outcomes.
How much illumination is needed for your sports facility?
The team at Musco understands the significance of determining the appropriate lighting levels. By closely collaborating with clients, they assess specific needs and industry standards to enhance visibility and performance on the field.
Which lighting technology is the most suitable for your sports facility?
When it comes to selecting the right technology, Musco's knowledgeable experts guide decision makers through the process. They consider factors such as cost savings, maintenance requirements, and environmental impact to determine whether LED lighting is the ideal choice for the project.
How to minimize the total cost of ownership for your lighting system?
Musco also places great emphasis on minimizing installation, operation, and maintenance costs. Their innovative solutions incorporate advanced technologies that reduce energy consumption and ensure efficient long-term performance. By addressing these concerns, Musco helps clients create floodlighted facilities that are not only successful but also good neighbors within their communities.
Musco Sports Lighting Company: Product Portfolio
Musco offers a comprehensive range of lighting solutions tailored to meet the specific needs of different sports facilities. From stadiums and arenas to fields and complexes, Musco's advanced lighting systems provide optimal visibility, energy efficiency, and control. Their state-of-the-art LED luminaires, lighting controls, and intelligent solutions ensure an unparalleled sporting experience for athletes and spectators alike.
Stadium Lighting Systems: Musco's stadium lighting systems are designed for large-scale sporting events, featuring powerful LED luminaires that offer uniform light distribution and reduced glare.
Arena Lighting Systems: Musco's arena lighting systems provide excellent lighting uniformity and color rendering for indoor sports facilities, enhancing the overall experience for athletes and spectators.
Field Lighting Systems: Musco's field lighting systems are tailored for outdoor sports fields, ensuring uniform illumination across the playing surface with customizable aiming options.
Court Lighting Systems: Musco's court lighting systems meet the lighting requirements of indoor and outdoor sports courts, delivering optimal visibility and player comfort.
Special Effects and Show Lighting: Enhance the ambiance of your venue with a cost-effective solution that brings professional-level light shows to life. By synchronizing lights with music, you can take the experience to a whole new level, creating an awe-inspiring audio and visual spectacle that immerses the audience in the game.
Mini-Pitch System: This system encompasses floodlighting, fencing, and goals, presenting a modular mini soccer field solution. This innovative offering aims to transform small and abandoned spaces into vibrant areas for youth to engage in football play, fostering confidence-building and a sense of enjoyment.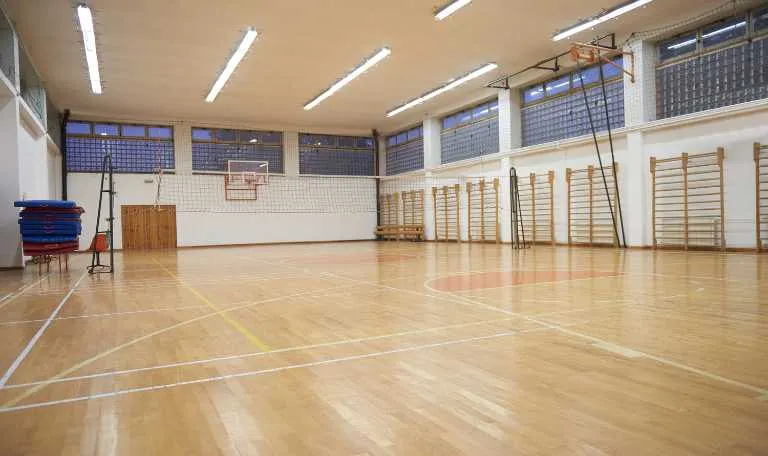 Musco Sports Lighting Projects
Musco's impressive portfolio boasts an array of successful projects and installations worldwide. From iconic stadiums hosting major sporting events to local community fields, their lighting systems have transformed venues into showcases of brilliance. Highlighting specific case studies, we will explore how Musco's lighting solutions have enhanced visibility, improved broadcast quality, and elevated the overall ambiance of sports facilities.
Some of the famous sports facilities, stadia and sports arenas that have installed a Musco sports lighting system include:
Sustainability and Energy Efficiency
As a responsible corporate citizen, Musco is committed to sustainable practices and energy efficiency. The company integrates innovative technologies into its lighting solutions to minimize environmental impact while maximizing energy savings. By employing intelligent controls, precise aiming, and advanced optics, Musco lighting systems reduce light pollution, minimize energy consumption, and deliver exceptional performance.
Certifications

ISO 9001 for the implementation of a  quality management system

ISO 14001 for environmental management and sustainability

OHSAS 18001 for commitment to occupational health and safety

Industry awards

International Lighting Design Award: The 1993 Paul Waterbury Award of Excellence for Outdoor Lighting was awarded to Musco for innovative design at the Charlotte Motor Speedway.
Customer Support and Service
Musco's dedication to customer satisfaction extends beyond the initial installation. The company's comprehensive customer support and service ensure that clients receive ongoing assistance and maintenance throughout the life of their lighting systems. Musco's team of experts provides technical support, proactive maintenance, and personalized assistance, fostering strong and long-lasting relationships with customers.
Musco's in-house services:
Custom fabrication service: Musco Sports Lighting Company understands that every project has its unique requirements. That's why we offer custom fabrication and special build capabilities to cater to your specific needs. Our patented solutions can be customized to align seamlessly with your project goals. Whether it's creating a one-of-a-kind lighting system or incorporating specific features, our team is dedicated to providing tailored solutions that truly stand out.
Testing & maintenance service: Musco's skilled technicians provide comprehensive lighting services, including light level testing and maintenance for both in-warranty and out-of-warranty systems.
Musco's Warranty:
Musco offers a 10-year warranty period for labor and parts
Future Growth and Innovation
With a firm commitment to staying at the forefront of the industry, Musco continues to invest in research and development. The company explores emerging technologies, market trends, and customer insights to drive innovation and shape the future of sports lighting. As Musco expands its global presence, it aims to deliver even more advanced solutions that redefine the boundaries of what is possible in sports lighting.
Musco Sports Lighting Company's unwavering commitment to excellence, innovation, and sustainability has solidified its position as a global leader in the field. Through its comprehensive product portfolio, industry expertise, successful projects, and customer-centric approach, Musco continues to revolutionize sports lighting, ensuring optimal visibility, energy efficiency, and unforgettable experiences for athletes and fans alike. As the company embraces future opportunities and advancements, its dedication to excellence and lighting brilliance remains unwavering, illuminating the path for the future of sports lighting.
Try our sports lighting cost calculator to get a customized cost estimate for your sports lighting installation or LED retrofit project inside three minutes! 

For further reading, check out our Top 15 Sports Lighting Companies in the US article to compare the leading vendors on the market.