Signify Sports Lighting: Taking Sporting Facilities to New Heights with Unmatched Illumination
As decision makers in the process of selecting a sports lighting system for your sports facility, you understand the crucial role that lighting plays in enhancing both athletic performance and the overall spectator experience. The right lighting system can transform a sports facility, elevating it to new levels of excellence. In your search for the most suitable partner, one name stands out: Signify Sports Lighting. In this article, we will delve into the key features, advantages, and innovations offered by Signify Sports Lighting, empowering you to make an informed decision for your sports facility.
If you are currently planning to install a new sports lighting system or retrofit an existing system with LEDs, try our sports lighting cost calculator to get a customized cost estimate in a matter of minutes.
Signify Sports Lighting company history
Signify, formerly known as Philips Lighting, is a global leader in lighting solutions with a rich heritage in providing state-of-the-art lighting technologies. The company was founded in 2016 and it operates from its headquarters in Eindhoven in the Netherlands. The company has since grown into a global leader in lighting solutions, with a presence in over 70 countries and a wide range of innovative lighting products and systems.
With a strong focus on innovation, sustainability, and superior quality, Signify has become a trusted partner for numerous sports facilities, stadiums, arenas, and complexes worldwide. Their commitment to excellence is evident in their extensive portfolio of sports lighting solutions and their dedication to delivering optimal performance, energy efficiency, and enhanced user experiences.
Cooper & Ephesus: the sports lighting branch
When it comes to cutting-edge sports lighting technology and solutions, decision makers can turn to Ephesus Lighting, a brand owned by Signify through their subsidiary, Cooper Lighting, which they acquired in 2020. 
When it comes to sports lighting solutions offered by Signify, Ephesus Lighting stands out as the well-known brand that resonates with most Americans. With a focus on cutting-edge LED technology, Ephesus Lighting designs and manufactures lighting fixtures specifically optimized for sports applications. These fixtures deliver exceptional illumination, precise control, and energy efficiency, ensuring optimal playing conditions for athletes and immersive experiences for spectators.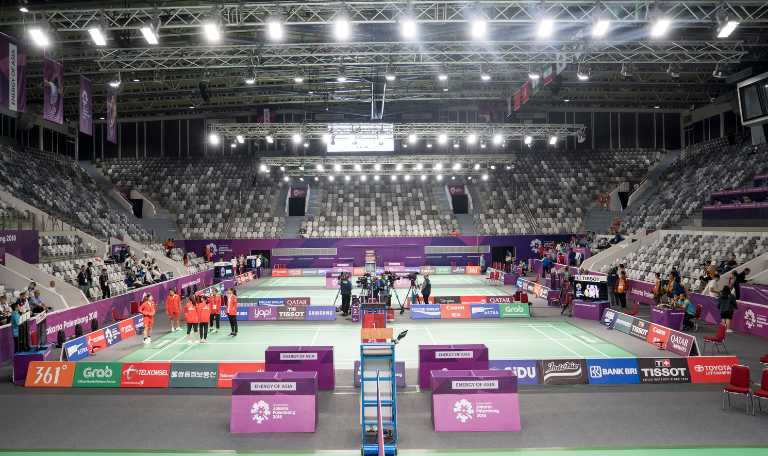 Signify Sports Lighting - Commitment to sustainability
Signify's commitment to sustainability is further demonstrated through their focus on energy efficiency and environmental impact reduction. Their LED lighting systems are designed to maximize energy savings and minimize carbon footprint, aligning with the growing need for eco-friendly practices in sports facilities. By utilizing intelligent lighting controls, such as motion sensors and automated dimming capabilities, Signify Sports 
Lighting ensures that lighting is used efficiently and only when needed. This not only reduces energy consumption but also extends the lifespan of the lighting system, leading to long-term cost savings for sports facility owners.
Certifications

ISO 9001 for its Quality Management System, ensuring consistent adherence to quality standards in its products and services.

ISO 14001 for its Environmental Management System, reflecting its dedication to minimizing environmental impact and promoting sustainability in its operations.

ISO 50001 for its Energy Management System, demonstrating its commitment to optimizing energy efficiency and reducing energy consumption across its product portfolio and facilities.

Industry awards

ENERGY STAR Partner of the Year for its commitment to energy-efficient lighting solutions and sustainability.

Edison Award (several) for innovative products and excellence in the development and implementation of new technologies.

Red Dot Design Award (several) for its outstanding product design.

iF Design Award (several) for its exceptional product design, reflecting the company's commitment to aesthetics, functionality, and user experience.

LightFair Innovation Award (several) for outstanding lighting products and technologies showcased at the world's largest annual architectural and commercial lighting trade show.

Lux Award (several) for innovation and creativity in the lighting industry across various categories.

Green GOOD DESIGN Awards for sustainable design and eco-friendly practices.

Warranty

Ephesus sports lighting products come with a 10-year warranty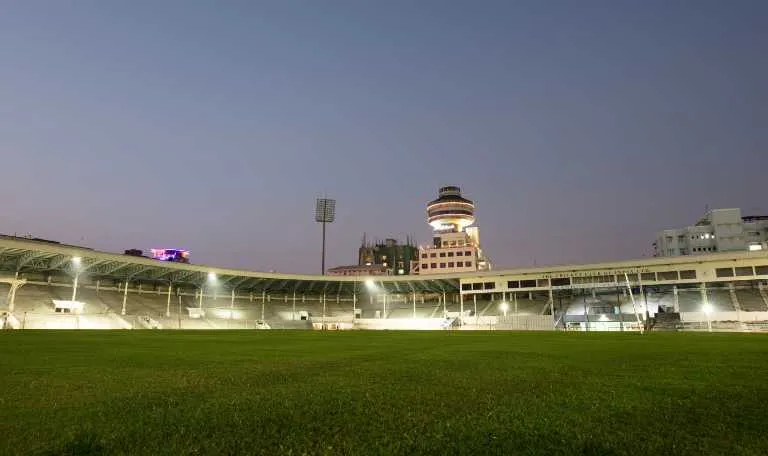 Furthermore, Signify Sports Lighting excels in providing customized lighting solutions tailored to the specific needs of each sports facility. Their team of experts works closely with decision makers to understand the unique requirements of the facility, taking into account factors such as the type of sport played, lighting levels, uniformity, and any special considerations. This collaborative approach ensures that the lighting system is optimized for performance, ensuring safety and visibility for athletes while providing an immersive experience for spectators.
LED Sports lighting fixtures for all levels of competition
Whether it's an outdoor stadium, indoor arena, or multipurpose sports complex, Lumavision from Ephesus Lighting is designed to meet the unique lighting requirements of sports facilities. Its exceptional performance, energy efficiency, and durability make it a top choice for decision-makers seeking to elevate the sports experience through cutting-edge lighting technology.
It combines high-quality LED technology with advanced optics to deliver optimal illumination for sporting events. Lumavision fixtures offer superior light distribution, ensuring uniform lighting on the playing surface while minimizing glare and shadows. These fixtures are known for their energy efficiency, durability, and exceptional performance, enhancing the visibility and overall experience for athletes and spectators.
Airmesh control system by Ephesus
Airmesh is an advanced control system offered by Ephesus Lighting. It provides intelligent lighting control capabilities for sports facilities, allowing precise adjustments of lighting levels, scheduling, and customization of lighting scenes. The Airmesh control system is designed to optimize energy efficiency and provide maximum flexibility for facility managers and operators. It enables easy integration with other building management systems and allows for remote monitoring and control, enhancing operational efficiency and reducing maintenance costs.
Services offered by Signify Sports Lighting
Signify is a leading provider of customized lighting services, delivering the desired quality of light for businesses. They specialize in tailoring lighting solutions to meet the specific needs of each client, ensuring efficient asset management and creating a safe and energy-efficient work environment. With regular and continuous maintenance, Signify's services contribute to enhancing businesses and enabling them to provide positive experiences to customers and employees.
By understanding the unique requirements of each business, Signify provides personalized lighting solutions that align with their objectives. Their focus on safety and energy efficiency ensures that businesses can operate in an optimized working environment, fostering productivity and customer satisfaction. Through regular maintenance, Signify helps businesses maintain optimal lighting conditions, ensuring ongoing performance and minimizing disruptions.
LED floodlights for sports lighting have gained popularity for their ability to enhance sports fields and extend usability. Decision makers seeking financing options for these projects have multiple choices, including LED sports lighting grants offered by federal, state, and local sources. These grants provide valuable financial assistance for transitioning to LED technology, promoting energy efficiency and cost savings.
Read more about funding opportunities in our sports facility grants section.
Partnerships with energy service companies (ESCOs) offer attractive financing models with minimal upfront costs, allowing decision makers to recoup their investment through energy savings over time. Traditional financing methods, such as loans and leasing, are also available, providing flexibility in funding sports lighting projects and enabling decision makers to improve their facilities with energy-efficient lighting solutions. These financing options empower decision makers to embrace the benefits of LED sports lighting, optimize energy efficiency, and enhance the overall quality of their sports facilities while maximizing cost-effectiveness.
In conclusion, Signify Sports Lighting stands as a reliable and innovative choice for decision makers seeking to install a sports lighting system that enhances performance and spectator delight. With their advanced LED lighting technology, commitment to sustainability, customization capabilities, and comprehensive support services, Signify Sports Lighting has proven to be a trusted partner for sports facilities worldwide. Their solutions not only provide optimal lighting conditions for athletes but also create memorable experiences for spectators. When it comes to illuminating excellence in sports facilities, Signify Sports Lighting is a name that decision makers can rely on to deliver exceptional results.
Try our sports lighting cost calculator to get a customized cost estimate for your sports lighting installation or LED retrofit project in under three minutes.
For decision makers seeking a comprehensive understanding of the sports lighting market and to compare top vendors, we recommend exploring our article on the Top 15 Sports Lighting Companies in the US. This valuable resource provides in-depth insights and information that can assist decision makers in finding the ideal partner to meet their specific sports lighting requirements.