Important considerations when choosing your sports air dome installation company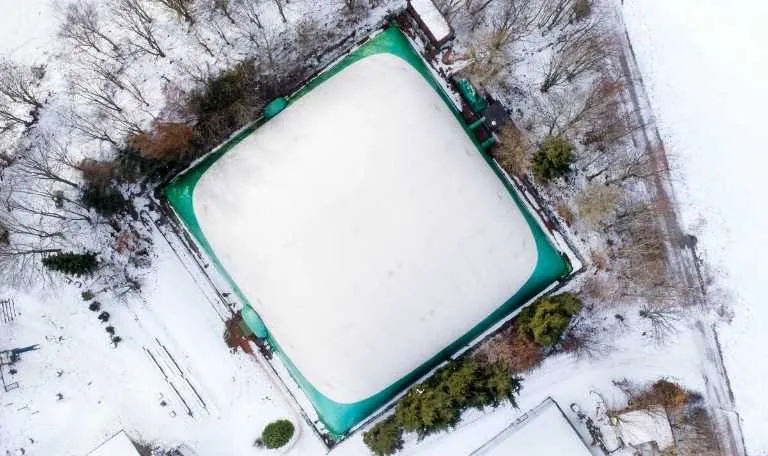 Adding a sports air dome to your facility can elevate your community recreation program and attract new athletes and fans. Year-round events, safer and more enjoyable conditions, and the ability to practice and play regardless of the weather are just a few benefits an air dome can provide.
But before you can start reaping the benefits, you need to find a sports air dome installation company that is right for your needs. Ensuring your structure is installed correctly is critical to its longevity, safety, and overall performance.
It is also highly recommended to estimate the overall costs of the construction of the sports dome. This may feel like a daunting task due to so many moving parts in the calculation. Our sports dome cost calculator makes this process simple. You only have to answer a short questionnaire and you will receive a detailed cost breakdown in a matter of minutes. 
Here are some critical concepts to consider when choosing a sports air dome installation company.
How to Find the Perfect Sports Dome Installation Company
If you were to ask any seasoned air dome owner what the key to a successful installation is, they would tell you it starts with finding the right partner.
Selecting a sports air dome installation company may seem daunting, but it doesn't have to be. By taking the time to understand your needs and doing your research, you can find a company that is the perfect fit for your project.
Define Your Goals and Objectives
Before you start reaching out to sports dome companies, you must clearly understand your goals and objectives.
Know your budget, the timeline you need for completion, the size of the structure, and any other specific details that will be important to the project. This will allow you to provide potential installation companies with the information to see if they fit your project well.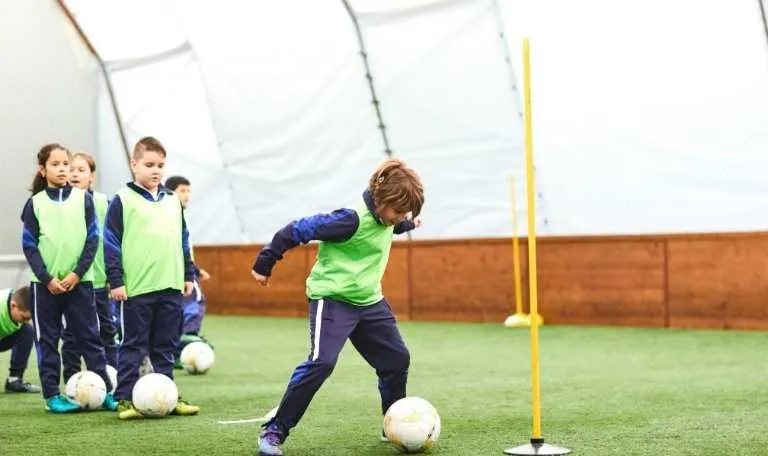 Questions to Ask Candidates
1 – What is their experience with air dome installations?
Although air domes are increasingly popular, they are still relatively new and niche technology. As such, it's crucial to find an installation company that has experience specifically with air domes.
Most contractors have a "can do" attitude. While that might work for other projects, you need an installation company with a "has done" attitude when it comes to air domes.
2 – Do they have any references?
When considering an installation company, always ask for references. These references can provide first-hand accounts of what it's like to work with the company and give you some insight into the quality of their work.
What was it like working with your candidate? Did they have issues with timelines, budgets, or even day-to-day communication?
These factors can impact your project, so it's important to get a sense of working before deciding.
3 – Are they a manufacturer/installer or installer only?
There are two types of sports dome companies: those that manufacture their product and those that install air domes.
There are benefits to working with both, but it's important to understand the difference before deciding.
Suppose you choose to work with a manufacturer/installer. In that case, you'll be working with a company that has a vested interest in the success of your project. They have a product to sell, so they're motivated to ensure it's installed properly and performs well. Combination manufacturers and installers will also have a better handle on their supply chain. They will have complete visibility from start to finish.
On the other hand, if you choose to work with an installer only, you may get a lower price upfront. But, you might not have the same level of support or product knowledge as their full-service counterparts.
Don't get us wrong. Both types are viable options for your project. Just be aware of the difference and what it means for your project.
4 – Can they help with permissions and paperwork?
You might need special permits or permissions to install an air dome. It's essential to find an installation company familiar with the process and can help guide you through it.
Whether it's permission from your local government or certifications from athletic institutions, your installation company should help you secure the necessary paperwork.
5 – What Kind of Projects Have They Worked On in the Past?
Experience with air domes is one thing. But, it's also essential to find an installation company that has experience with projects similar to yours.\
Level of competition
Different levels of competition have different standards that need to be met. You need an installation company that's familiar with your particular level of competition. This will ensure that your air dome meets all the requirements and provides a safe environment for athletes to compete.
Size of the project
The size of your project can also impact the type of installation company you choose. You might need an installation company with more resources and a larger team if you have a large-scale project.
On the other hand, if you have a small-scale project, you might work with a smaller, local installation company.
Type of Dome
Your partner should have experience with the type of dome you are installing. The work needed for a seasonal covering vs. a year-round dome, for example, is very different.
6 – What Materials Do They Use?
Not all air domes are created equal. The materials used in their construction can impact everything from durability to energy efficiency.
When considering an installation company, find out what materials they use in their air domes.
Do they use PVC or TPU? What kind of insulation do they use? What type of fabric is used for the cover?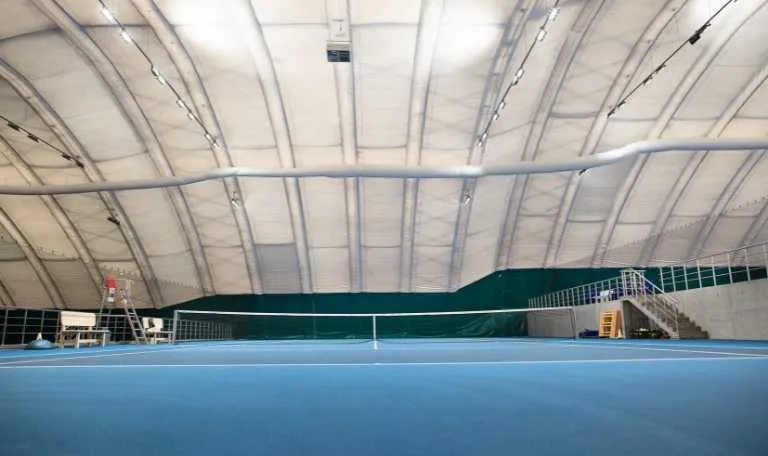 7 – What is Their Warranty?
It would help if you also asked about the warranty on their materials. This will give you how long they expect their air domes to last.
It's also essential to find out what the warranty covers. Some companies only cover defects in materials, while others will also cover workmanship.
8 – Are They a US-Based Company?
This might not be a deal-breaker for you. But, it's worth considering whether you want to work with a US-based company or one based in another country.
There are benefits to working with a local company. They're more likely to be familiar with the permitting process in your area. They might also be more responsive to any issues before, during, and after installation.
9 – Can They Install All Amenities?
For sports air domes, the dome is just the beginning.
Amenities such as HVAC, lighting, and flooring can take your project to the next level.
Some installation companies offer these amenities as part of their package. Others outsource this work to third-party providers. If you're considering add-ons, find out whether the installation company can provide them.
10 – Check Their Website Thoroughly
Their site should provide detailed information about their services, team, and past projects.
It should also be easy to get in touch with someone from the company if you have questions or request a quote.
Look for certifications, awards, and testimonials from past clients. These can all be good indicators of a quality installation company.
11- What After Sales Services are Offered?
After your dome is installed, you will need ongoing maintenance and repairs.
It's essential to find an installation company that offers after-sales services. This way, you can rest assured knowing that someone will help if something goes wrong.
Sure, these services can be found elsewhere. But, it's often more convenient and cost-effective to get them from your installation company.
12- Do Their Prices Fit Your Budget?
We saved this one for last because most people are hyper-focused on price. While it's undoubtedly vital, it's not the only consideration you should have when choosing your installation company.
Do they offer to finance installation? Are their prices competitive? Do they offer discounts for larger projects?
Get quotes from several companies before making your final decision. This will give you a better idea of what you can expect to pay for your project.
Making the Best Decision for You
Now that you've narrowed down your search, it's time to choose the right sports dome company for your needs.
Take your time, shop around, and ask lots of questions. The more you know, the better equipped you'll be to make the best decision for your project.
Need help finding the right partner for your project? We can help!
Use our sports dome cost calculator to get a detailed breakdown of your project costs. Tick the box in the questionnaire and opt-in to get contacted by some of the leading sports air dome building companies in the US.